Keep Email Working Fast: Archive to Free Up Storage Space
Like many companies, The Macomb Group uses Microsoft Exchange Server to store and manage emails. All of the company's emails are stored on our Exchange Server, and as you may imagine, they consume a lot of storage space. To keep it manageable, old emails must be periodically removed when your mailbox fills up.
The system will warn you when your mailbox size approaches the default 2 million KB size. However, you can check your mailbox size at any time by selecting Tools → Mailbox Cleanup…, then View Mailbox Size….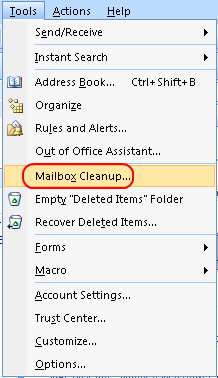 If you are interested in keeping those older emails indefinitely, they can be moved to your desktop computer using Outlook's archiving function. Archived emails are stored in a file on your desktop or laptop computer, and you can either archive manually or set it up to happen automatically.
AutoArchive is turned on by default in Outlook but may not be set up to archive ALL of your folders, especially if you have created custom folders within the inbox. Once set up correctly, AutoArchive should help prevent your mailbox from becoming full.
To change your AutoArchive settings, open Outlook and select Tools → Options.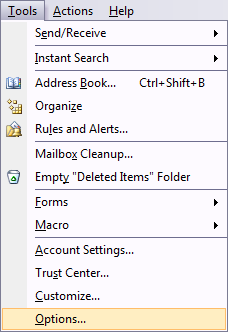 Now select the Other tab and click the AutoArchive… button.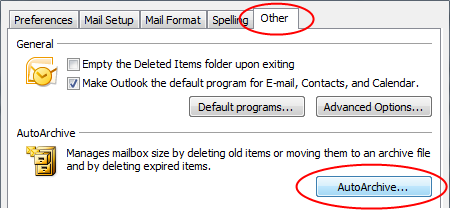 This opens up a whole menu of options and settings to choose from. For instance, you can choose how often AutoArchive runs; the default is 14 days. You can also choose how far back to begin archiving; that default is six months.
Finally, click the Apply these settings to all folders now button to apply these settings to your entire mailbox. Then click the OK button to save your changes to these settings.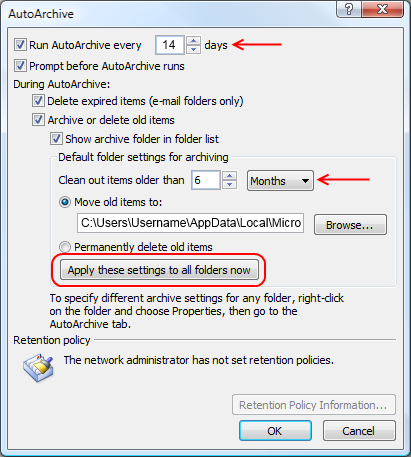 Archived emails are removed from your normal mailbox folders and can be accessed beneath the Archive folder on your folder tree.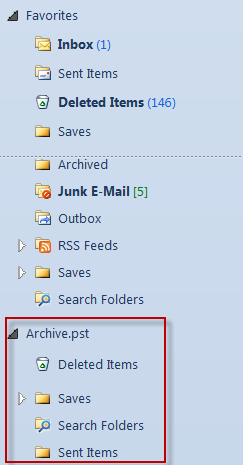 This guide is for Outlook 2007, the most common deployment so far. If you have Outlook 2010 or greater, then use File → Options → Advanced to find AutoArchive settings.
If you would like more information about these or any features on your phone or computer, you can contact the IT department at
support@macombgroup.com
.