Ow! Achoo! What's That?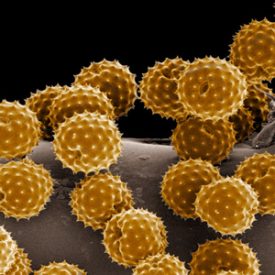 It's that time of year again: We can get back outside and enjoy the fresh air and Mother Nature! Unfortunately, along with summer fun, we also get bug bites, rashes, and allergies.
This year, The Macomb Group is offering a great new telemedicine program that is free of cost to you and will save you time and hassle: 1-800MD!
I strongly urge you to register on the 1-800MD site now. The Macomb employee group number is 23326. Simply fill in personal information for yourself and your dependents (including health history). That way, when you need to access the service, you are set up in the system and ready to go. If something comes up before you've added your health history information, the representative you speak with will ask you the appropriate questions over the phone.
How it works
When you have a non-emergency medical need, simply call 1-800-530-8666 or go online to www.1800md.com to request a physician consultation.
Within one hour, you will receive a call from a board-certified doctor in the state you are calling from. The physician will listen carefully to your issue, and you can even send pictures from your smartphone if needed. The physician will have access to your file so that he or she can accurately diagnose your condition and help you understand options for care. 1-800MD physicians can even call in prescriptions to the pharmacy of your choice.
This service is available at no cost to you 24/7 year-round. This great service saves you from making a trip out, helps you avoid waiting in a room with sick people, and keeps your $40.00 office visit or urgent care copay in your wallet!
Monica Howe
Human Resources Director
Take Care of Minor Conditions — At Home!
1-800MD isn't designed to replace your regular doctor, and for emergencies, you should always call 911.
But this consulting service is a great choice when you need to talk to a doctor about nonemergency conditions such as:
Allergies
Arthritis pain
Colds
Gastroenteritis
Headaches or migraines
Insect bites
Sprains and strains
Respiratory infections
Stomachache or diarrhea
Sore throat
Urinary tract infections
Minor burns
Influenza
General information