Valuable Updates from the Valve Automation, Heating, and Hose Divisions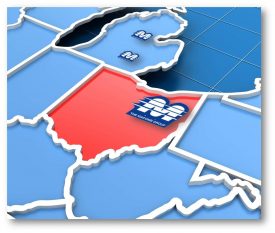 With so much excitement and growth happening at The Macomb Group, we want to keep you informed. Here's the latest from our Specialty Divisions:
Valve Automation Division
As many of you know, we have valve automation sites in Livonia, Michigan; Midland, Michigan; and Matthews, North Carolina. Now, we're excited to announce that we're in the process of developing an additional assembly site in Akron, Ohio.
As Director Scott Henegar says, the new site will incorporate our core offering of pneumatic and electric, quarter-turn, and on/off assemblies and may also include other specialty offerings as the local market dictates.
Henegar and everyone at The Macomb Group are excited to add assembly capabilities to the Ohio market. All our customers in Northeast Ohio and western Pennsylvania will likely have an interest in this expanded service capability, so we're looking forward to bringing our services closer to that customer base.
The Valve Automation Division would also like to welcome Steve Messeri aboard as our Technical Sales Representative for the eastern Ohio region. With an extensive background in electronics, Steve has served as a Field Service Technician as well as an Account Manager throughout the United States. He will be based out of our Akron, Ohio, facility and will use his 28 years of valve automation and control experience to oversee the new valve automation assembly site buildup.
Heating Division
Ian Thomas and everyone in the Heating Division — including Bob VanDuinen (Grand Rapids), Kevin O'Neill and William Guenther (Livonia), Dudley Jennings (Midland), Zack Feher and Alan Thomas (Sterling Heights), and Randy Kenroy (Lansing) — have had a busy start to the year. By the end of the first quarter, they had already landed three large projects with Michigan State University, East Lansing.
Spartan Village — With our partners at Precision Piping, sold by Zack Feher in Inside Sales/Estimating and Tim Seggerson from Outside Sales.

This project featured a large number of Lochinvar water heaters and storage tanks, Grundfos booster systems, Zoeller submersible pumps, and Amtrol expansion tanks.
Spartan Village Special Needs — With John E Green and Precision Piping, sold by Ian Thomas in Inside Sales/Estimating/Operations and Tim Seggerson from Outside Sales.

This job included a large number of Lochinvar water heaters and storage tanks, Lochinvar Boilers, Grundfos Paco HVAC pumps, Grundfos booster systems, Zoeller submersible pumps, and Amtrol expansion tanks and air separators. In addition, we provided Alfa Laval Heat Exchangers, an Uponor radiant flooring system, Spirotherm air separators, and Bradley mixing valves. This is one of the most complete packages the Heating Division has delivered to date, and it incorporates all of The Macomb Group's representative heating and plumbing products.
MSU Federal Credit Union: With our partners at Myers Plumbing and Heating, sold by Ian Thomas of Inside Sales/Estimating/Operations, Meagan Shankland from Inside Sales, and Outside Sales/Heating Specialist Randy Kenroy.

This project included a large number of Lochinvar water heaters and storage tanks, Lochinvar Boilers, Paco/Grundfos HVAC pumps, Amtrol expansion tanks and air separators, Mueller Heat Exchangers, and an Uponor radiant/snowmelt package.
Heating Division team members have worked hard to establish brand recognition with all the products listed above, and these three projects are shining examples of how well our marketing initiative is paying off!
Hose Division
Hose Division team members are also seeing their fair share of success. As Tim Chapman reports, they're currently in the process of completing a 2,000-piece SS Teflon hose assembly order worth $110,000!
A big thanks goes out to Insides Sales representatives Mary Ellen Vigna and Mike Wilcock for their efforts. Mary Ellen's excellent relationship with the customer was the key to securing this sizable order.
Congratulations is also in order for Pat Knittel, who will be celebrating his 20th year with The Macomb Group at the end of June. Pat started as a driver, and now he is one of the lead welders and fabricators at The Macomb Group. Keep up the great work, Pat!
Hose Division specialists would also like to offer a friendly reminder for The Macomb Group sales team: Please keep using the S.T.A.M.P.E.D acronym for quoting and selling hose and related products.
Size
Temperature
Application
Media
Pressure
Ends
Delivery
By using this simple memory aid, we can prevent mistakes and keep our customers satisfied and safe!
What's happening in your neck of the woods? Let Chuck Raymond know about your successes and give him your insights about our operations. You can contact Chuck at
craymond@macombgroup.com
.