Valuable Updates from the Heating and Hose Divisions
With so much excitement and growth happening at The Macomb Group, we want to keep you informed. Here's the latest from our Specialty Divisions:
Heating Division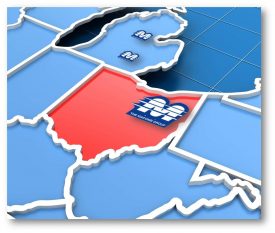 "As we are in the middle of this inconsistent Michigan winter, The Macomb Group Heating Division has had its busiest bidding season to date, quoting over 100 large commercial projects in less than three months," says Heating Division Manager Ian Thomas.
The Heating Division would also like to welcome Ryan Pennanen. Pennanen has been in the industry six years and is a certified technician with experience on the hydronic and air side of HVAC. Ryan joins Ian Thomas and Zack Feher as lead estimators for Heating Division bid and specification projects as well as design-build work. Zack Feher now oversees all large HVAC estimating in our Ohio branches with the help of Chip Rolf and Ben Church, just to name a few.
Those of us in the Heating Division would also like to thank everyone at The Macomb Group, especially our Heating Division colleagues Kevin O'Neill, William Guenther, Bob VanDuinen, Dudley Jennings, Kevin Littleson in purchasing, our entire outside sales staff, and anyone else who entered a boiler, water heater, or part order last year as 2016 was our best year to date with Lochinvar.
The bidding season is young, and we have promising leads on projects all over Michigan and parts of Ohio. We look forward to a prosperous year for The Macomb Group Heating Division as well as the entire company!
Hose Division
Hose Division team members are also seeing their fair share of success. As Tim Chapman reports, they're in the process of completing a 2,000-piece SS Teflon hose assembly order worth $110,000!
A big thanks goes out to Insides Sales representatives Mary Ellen Vigna and Mike Wilcock for their efforts. Mary Ellen's excellent relationship with the customer was the key to securing this sizable order.
Congratulations is also in order for Pat Knittel, who will be celebrating his 20th year with The Macomb Group at the end of June. Pat started as a driver, and now he's one of the lead welders and fabricators at The Macomb Group. Keep up the great work, Pat!
Hose Division specialists would also like to offer a friendly reminder for The Macomb Group sales team: Please keep using the S.T.A.M.P.E.D acronym for quoting and selling hose and related products.
Size
Temperature
Application
Media
Pressure
Ends
Delivery
By using this simple memory aid, we can prevent mistakes and keep our customers satisfied and safe!
What's happening in your neck of the woods? Let Chuck Raymond know about successes and give him your insights about our operations. You can contact Chuck at
craymond@macombgroup.com