The Changing Faces of The Macomb Group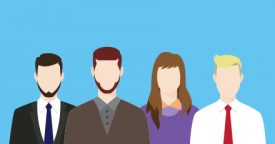 It's no secret that those in the wholesale distribution industry wrestle with recruiting and retaining first-time job seekers. Over the last couple years, we at The Macomb Group have taken steps to demonstrate promising career opportunities to attract, train, and develop employees new to the workforce. Commonly referred to as millennials, and generally thought to be the last generation born in the 20th century, wholesale distribution insiders have penned countless articles on enticing the tail end of this demographic to give our industry a chance.
Right now, you may be asking how to identify the "tail end" of the millennial generation. To put it in perspective, do you know someone who grew up in an online and socially-networked world, has never owned an 8-track, or doesn't recall the Cold War other than through history books? If so, then look no further! All humor aside, here are some interesting statistics, compliments of Pew Research:
There are about 76 million millennials in the United States (born between 1980 and 2000).
20% have at least one immigrant parent.
50% of millennials consider themselves politically unaffiliated.
They have more Facebook friends with an average of 250 than those in Generation X (born between 1965 and 1984) who average 200 Facebook friends.
55% have posted a selfie to a social media site versus 20% of Generation X.
They send a median of 50 texts a day.
They're less likely to move than prior generations of adults.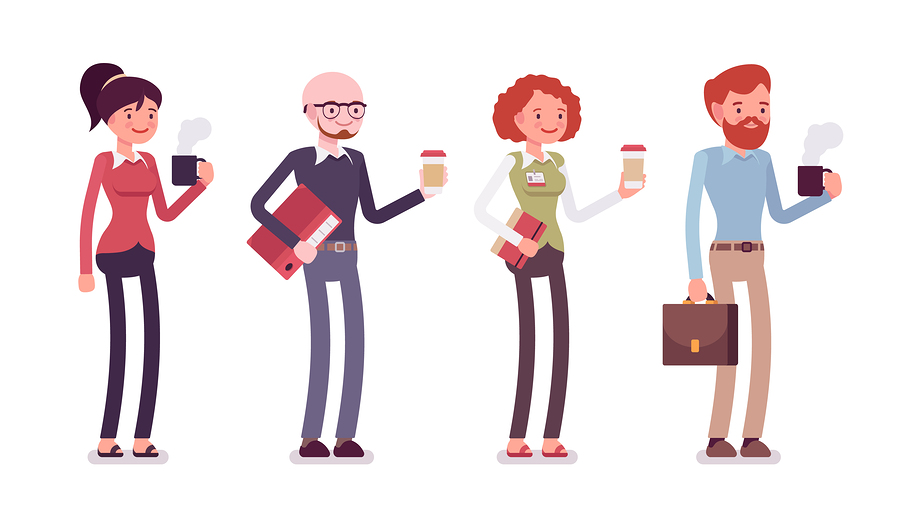 The Macomb Group leadership team members see the value in recruiting new faces to the industry — and their role in bringing new perspectives as well as sustaining company culture.
As Executive Vice President Keith Schatko says, "Bill and I started our careers in the business, learning the industry from the ground up and wearing many hats. As a result, we developed a unique perspective on all of the roles that our employees fill to make the organization function as smoothly as it does — we're truly only as strong as our weakest link. Increasingly, we've seen how important it is to do a better job communicating all of the different departments within our company that can provide a rewarding career and day-to-day challenges that make coming to work exciting."
"Just ask a few of the millennials who developed valuable skills after assisting in various aspects of integrating our latest acquisition in North Carolina," President Bill McGivern adds. "They had an opportunity to gain new insights into the many disciplines within The Macomb Group and how they all come together. We're interested in finding individuals with natural curiosity who are willing to put in the time learning and are not afraid to ask for guidance. And it's our responsibility and commitment to provide training, mentoring, and help them identify where they can flourish within the organization."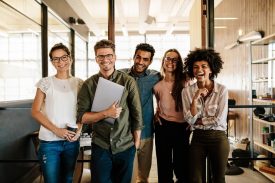 Our Millennials
We visited with several of our millennials about their decisions to join The Macomb Group and their experiences thus far, and here's what they had to say:
Katelyn Humphrey, Human Resources Department team member, has her eyes on the future.
"Living in a society today where it is difficult to find a job right out of college, I really wanted to be a part of an industry that will continue to exist," Humphrey said. "With evolving technology, a lot of jobs are not needed any longer, but industries are always going to need pipe, valves, and fittings."
In addition to her forward-thinking attitude, Humphrey focuses on the enjoyment she gets from her career and her ability to continue learning.
"I feel like Macomb has influenced my career in many positive ways. I have had the opportunity to work with some extraordinary people who are passionate about what they do," Humphrey said. "I did not previously have experience in human resources, but The Macomb Group gave me the chance to prove myself and I have found a career path that I love."
Ryan Champine, Inside Sales for the Fire Protection and Fabrication Division, says that although he never imagined himself selling fire suppression supplies, he's found a good fit.
"Growing up, I played hockey and baseball and I always had the 'team first' mentality. Here, it's no different: Everyone's willing to help out where they can and share their experiences and knowledge," Champine says. "Whether it's researching a specific valve or trying to figure out the logistics of a delivery, every day can present a new challenge. With different challenges each day, there comes new lessons — and that keeps me coming back."
Differing from Champine, Tom Schmidt Jr.'s father introduced him to the industry. Although Schmidt Jr. holds a degree in mechanical engineering, it was his dad's 30 years in the industry along with Schmidt Jr.'s own attraction to technical sales that brought him to Macomb. It can be challenging, but Schmidt Jr.'s role as Applications Engineer for the Valve Automation Division offers him new opportunities.
"Since I've been an integral part of developing a new division, I've learned a lot about how a business operates," Schmidt Jr. says. "Rather than being an engineering pawn, I've learned a lot about the full circle of business."
Account Manager Chris Wernet had a similar experience, falling into electrical distribution work after college, then into the pipe, valve, and fitting industry. Now, having been with Macomb for three years, his challenges are customers' challenges — but he didn't see himself here 10 years ago.
"It's a great industry to be in, and I wish a lot of college kids could realize how necessary an industry like ours is and how rewarding it can be," Wernet says. "Things that you sell have a direct impact on other peoples' lives."
Kyle Vassallo, from Macomb's Purchasing Department, was also "fathered" into the business, his father having worked for Macomb for over 20 years. From the times he visited dad at work as a kid to beginning his own five-year career with Macomb, Vassallo has come a long way.
"There's definitely a lot of opportunities within the company," Vassallo says. "It's a great place to work and with lots of good people. We all help each other out, so it's good to be part of a work environment like that."
Long term
For some perspective, Customer Service Manager Ed Antaya joined the industry in 1973 and can look around Detroit and see many of the projects he's worked on during his career. Take, for instance, the tallest building along Detroit's skyline: The iconic Renaissance Center was one of his first big projects after moving from outside to inside sales. Or consider many of the DTE Energy power plants that dot the Michigan landscape, a company he's served for almost 25 years.
Ed joined The Macomb Group in 2000 when it was only several branches.
He says, "One of the prime drivers for our growth was the importance our ownership placed on both the outside and inside sales functions at Macomb. I think we were ahead of the curve and, while the industry has moved in the same direction, as first movers we had an advantage. We've got a culture second to none and a tremendous work ethic."
About the most significant changes in the industry, Ed says, "Over the years, our customers downsized their purchasing departments and basically 'outsourced' quite a bit of responsibility to inside sales reps; we've become a knowledge center for them."
And, as to the impact technology has had on the business, he adds, "With less available mindshare from the purchasing managers, plant managers, and engineers we deal with, email has become the primary means of communication for some of the more standard PVF requirements, and we're exposing more of our customers to our ecommerce portal as well. The time our customers save is wisely used to talk live with us about their more complex needs that require thoughtful input to identify solutions. Sometimes it's a real puzzle, but when you get some positive feedback from them — or see more business coming your way — it makes it all worthwhile."
His last bit of insight was to expose folks new to the workforce to the variety of functions within our industry.
"I'd tell them once you get into the business, you don't leave it … you get a chance to develop some great relationships with many fine people," Ed says. "It's a business built on trust and integrity, and you can enjoy what you do while having a real impact on your customers."